Truetech Services offers high quality duct work and ventilation cleaning services performed by qualified professionals. We are proud to have done work for organizations like NASA, and Southwest Airlines. You can trust Truetech Services to clean your ducts and vents, which will create a cleaner indoor air environment.
What We Offer:
Duct Cleaning / Dryer Vent Cleaning / Exhaust Fan Cleaning
HVAC Cleaning, Maintenance and Restoration
HVAC Mold Testing
Air Duct Coatings, Encapsulation and Replacement
Residential & Commercial Services
NADCA Certified Air Systems Cleaning Specialist (ASCS)
Ventilation Systems Mold Remediator (VSMR)
NADCA Certified Ventilation Inspector (CVI)
NADCA # 12770856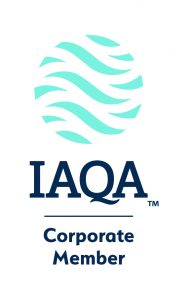 IAQA focuses on engaging and educating industry professionals and the general public about indoor air quality. For more information visit iaqa.org.
NADCA is a good destination for those looking to learn more about Air Duct Cleaning. For more information visit nadca.com.
Here are some select resources from NADCA:
White Papers
UV Lighting
Homeowners guide
Commercial Checklist